A very close friend died last week. She had courageously battled cancer for over ten years. Her husband, also a dear friend, asked me to perform a special song, which had been meaningful to them in their marriage, at her memorial service. However, I will be out of country at that time, so I have offered to record the song for him, voice and guitar. I've been practicing for the past few days, and have a recording session scheduled tomorrow.
The song is You Are So Beautiful To Me, originally written by Dennis Wilson, Billy Preston and Bruce Fisher, and recorded by Preston. It was popularized by Joe Cocker. You may remember Joe Cocker and the Grease Band from the '60s, or the 1970s Mad Dogs and Englishmen tour with Leon Russell… Or not.
If you haven't heard the 21st century Joe Cocker perform this song, you might want to give a listen. Here is a Youtube video (sorry, there may be ads you'll need to skip):
http://www.youtube.com/watch?v=ZpgY5S3AcSw.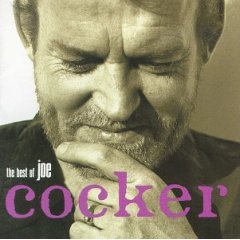 Anyway, I didn't know the song before I was asked to perform it. Listening, learning and getting up to speed to record it has put me back in touch with the raw emotion that flows out of Joe Cocker, and given me a deeper feeling for my departed friend and her grieving husband. What else can I say? For me, the song says it all.